How to be a Supporter Generating Falcons
Our partners are so important. In addition to financial resources, we want to learn from different profiles, ideas and views of the world. We will also showcase the favela and its ideas so that we can cross the bridge and walk hand in hand towards a dignified, digital and developed world.
Godfather and Godmother
In our Godfathers and Godmothers program, we seek plurality, decentralizing philanthropy in the national territory. We want to expand the impact of the Accelerated Units, supporting them financially, promoting opportunities for transformation through the expertise and relationship network of the sponsors and godmothers, to train leaders and provide the sustainability of the accelerated units.
Incentive Laws
The incentive laws allow companies, which calculate income tax based on actual profit, and individuals, who complete the complete income tax return, to donate part of their collection to approved projects to receive donations. In short: the government gives up the resource and you or your company don't pay a penny more for it. Gerando Falcões operates with the Laws of Incentive to Culture (Rounet) and Sports. Choose where you want to apply part of your tax!
Fal.co Program
The social impact is at the roots of Gerando Falcões and we believe that other companies and individuals share this same mission. With that in mind, we created Fal.co: the first impact networking network in Brazil. Our objective is to connect executives and professionals in an agenda for exchanging experiences and debates on the paths of social development, bringing plurality to break the walls of inequality and build a solid bridge based on dialogue between everyone.
BE PART OF IT
Collab Business/Co-Branding
We make products and services an experience of consumption and social impact in favelas.
Gerando Falcões implements the strategy of generating business with partner companies as a way of diversifying and guaranteeing recurring revenues and reinvesting the result in the execution of transformative social programs at the end.
We generate business by making products and services an experience of consumption and social impact in the favelas through co-branding, a partnership with companies that seek to cooperate, share and collaborate in action.
Negócios Collab/Co-branding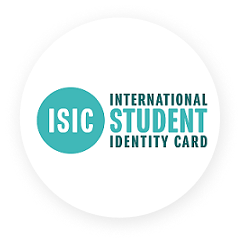 Partnerships between Gerando Falcões and ISIC together for you to save and do good. Discover the Student Cards that give discounts and benefits.
READ MORE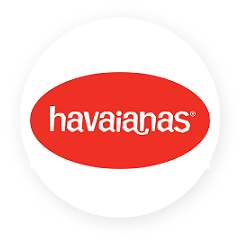 Partnerships between Gerando Falcões and Havaianas launch flip flop from Favela collection. With each sale, a portion will be allocated to Gerando Falcões projects.
READ MORE
Social Retail (Bazaar)
We decided to bet on a circular economy, creating the Bazaar da Gerando Falcões, a business with social impact, which gives low-income population access to consumer goods, generating revenue that is reinvested in transformation programs in the peripheries and favelas.
Social Impact Courses
Aimed at corporate groups, the course offered by Gerando Falcões brings concepts and practices of social responsibility (ESG), with the perspective and expertise of the favela. With diversity as a transversal theme, we enable participants to change paradigms, break labels to build ESG actions that attack social equality, transforming our Brazil.